Welcome to the Fairfield Hotel. We offer the latest in entertainment options, with fully outdoor VIP Lounge, state of the art outdoor TAB area and a Sports Lounge where you don't miss a thing! All major Live Sports shown on many big screens throughout the venue.
Visit our huge TAB/Sports Bar or hang out in the lounge area. Whatever takes your fancy, you will experience refreshing, friendly service at the new Fairfield Hotel.
The Fairfield Hotel's recently renovated Outdoor VIP Lounge features the latest technology and entertainment to suit your needs. You will be pleasantly surprised by it's comfortable, spacious and private atmosphere.
The Fairfield Hotel was awarded a Finalist for the Best Gaming Venue in the Australian Hotels Association NSW Awards for Excellence 2016, 2017 and 2018 and we invite you to come in and see why!
The Fairfield Hotel is also home to the Green Peppercorn restaurant which serves up some of the best Thai and Laos food in Sydney. This family friendly restaurant will take you on an asian journey with the food and a setting complete with an authentic tuktuk.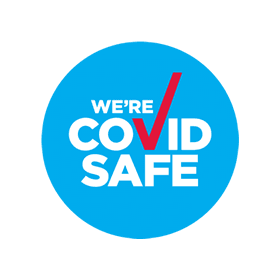 This hotel has a COVID Safe plan and is registered as a NSW COVID Safe business.
All patrons must give their full name and phone number / email at entry to the hotel (photo ID may be requested) which will be recorded by our team member / security at the front entrance to the hotel.
All patrons aged 16 and over must show proof of vaccination or a medical exemption from 11th October - 1st December to enter the venue.
Social distancing of 1.5 metres inside and outside our venue applies
The hotel is subject to an overall one person per 4 square metre rule inside and one person per 2 squares metre outside.
Standing while drinking will be permitted outside only.
Masks must be worn inside the venue unless you are eating or drinking.
Group bookings will be limited to 20 people.
We are all in this together. Failure to abide by any of these conditions or reasonable direction from our friendly team members may result in you being asked to leave the venue and not being welcomed back.
Sports Bar | TAB | KENO
state of the art entertainment, promotions and more


The Fairfield Hotel supports the Responsible Conduct of Gambling